Below are the customisation options that we can provide:
Screenprint
Screen printing is a printing technique whereby a mesh is used to transfer ink onto a substrate, except in areas made impermeable to the ink by a blocking stencil. This is done using a water based ink, and is the cheapest printing method for large volume orders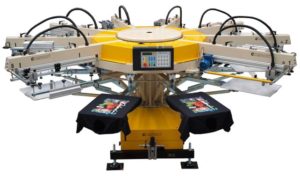 Vinyl Print
Vinyl printing, or Cad Cut, involves a computer-controlled blade which digitally cuts the design out of vinyl. Vinyl is great for single colour prints, such as personalising names and numbers on sports team kit, on school and university leavers' hoodies, tours for stag, hen, holidays. Vinyl is also better for customising high-visibility workwear and other nylon fabrics.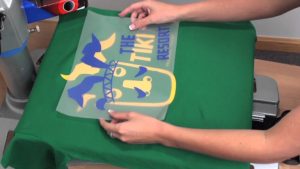 Digital Transfer Printing
Digital transfer printing is a relatively new concept and what sets it apart from other printing processes we use for garments is that it can produce much higher resolution prints, making it great for replicating detailed images onto your garment. This is method is great for multi-colour designs and it can be printed upto A3 size prints. It also has no set-up and is perfect for low numbers – the minimum order is just one!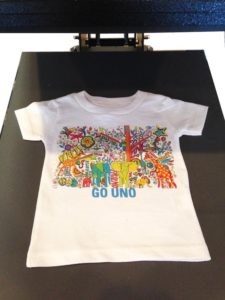 Embroidery
Embroidery offers a more prestigious looking and harder wearing decorative solution. Embroidery is priced upon the number of stitches in the design, not the amount of colours. We can do a stitchcount to advise this when quoting. We also offer the 3D Puff effect embroidery as can be seen below.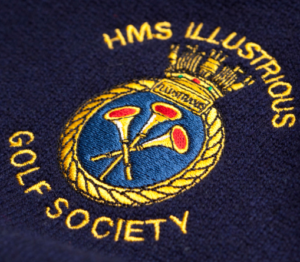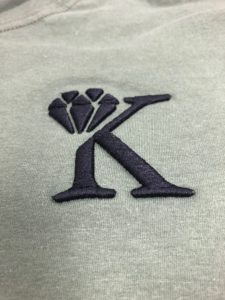 Mug Printing
Mugs are printed using dye sublimation, where the required design bonds to the polyester coating of the Mug.